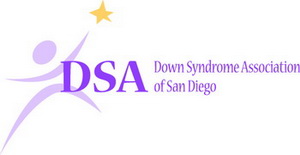 The Down Syndrome Association is governed by a diverse Board of Directors.
Directors reflect a wide range of experience, skill and expertise. Board members
commit to support the mission, vision and core values, and adhere to the by-laws.
Mission: To enhance the quality of life for people with Down syndrome and their families.
DSA Board of Directors
President:


Amy Baker

Past President:
Jackie Husson

Vice President of Family Support:

Brenda Goldbaum

Vice President of Community Affairs:


Joseph Guidi

Treasurer:


Doreen O'Riley

Secretary:


Joyce Clark

Members at Large:


Edna Frizzell

Rachel Goldbaum

Shelly Herron

Teresa Hilleary

Julie Hodgetts

Frankie Husson

Catherine Iraci

Linda Kurtin

Matthew Rathbun

Stephen Vincent

Manuela Valdez